Which computer games today are appropriate for kids?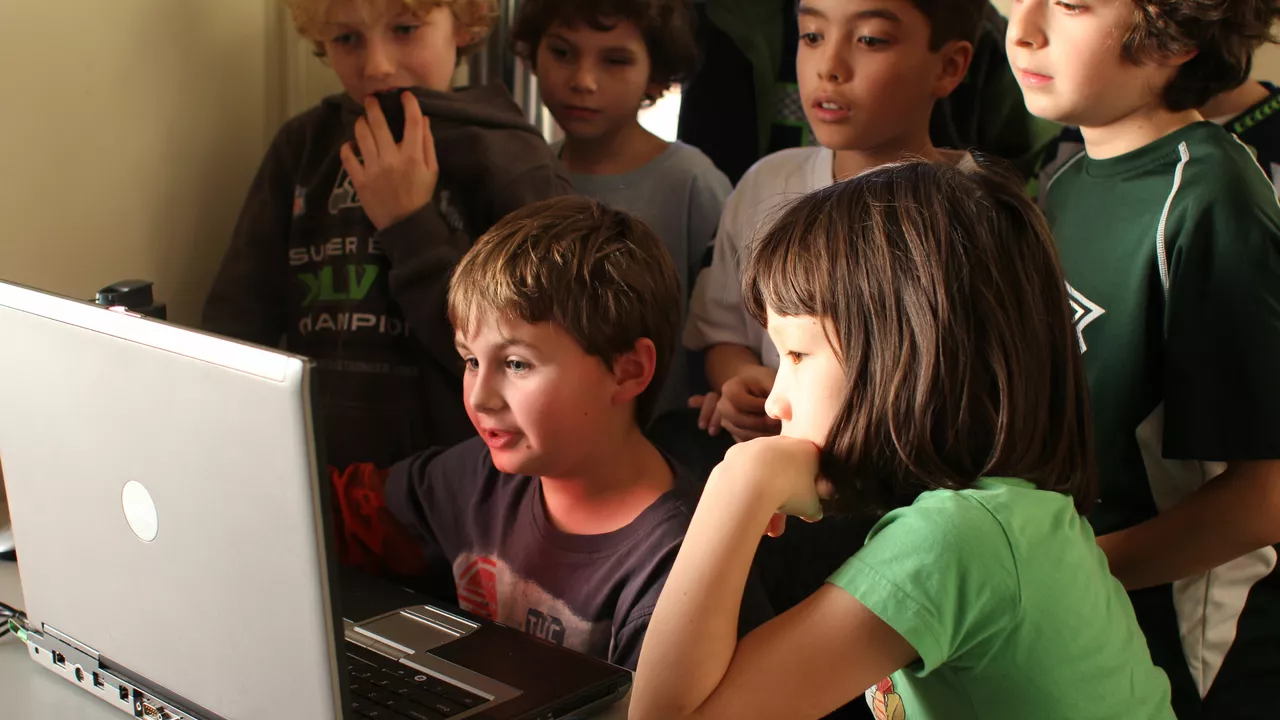 Jul, 11 2023
Introduction to Appropriate Computer Games for Kids
As a parent or guardian, it's often challenging to find computer games that are both fun and suitable for your children. With the rapid advancement in technology, many games are being designed and developed, but not all are appropriate for kids. In this article, we'll explore a variety of computer games that are not only entertaining but also educational, promoting cognitive development and creativity in children. We'll also consider the age appropriateness of these games to ensure they align with the different stages of your child's growth.
Exploring Minecraft: A World of Creativity and Imagination
Minecraft stands out as one of the most popular and appropriate computer games for kids. It's an open-world game that encourages creativity, problem-solving, and teamwork. In Minecraft, children can construct their virtual worlds using blocks. It's an excellent platform for kids to express their creativity and learn about basic architectural concepts. The game has a peaceful mode, which is ideal for younger players, as it eliminates the survival elements, making it a safe and fun environment for kids.
Delving into the Educational Aspects of Prodigy
Prodigy is another fantastic computer game that is suitable for kids. It's an interactive, math-based role-playing game that aligns with the curriculum from grade 1 to 8. Prodigy makes learning math fun and engaging by integrating educational content with exciting gameplay. It's an excellent way for kids to improve their mathematical skills while enjoying the adventure and thrill of playing a computer game.
Engaging Creativity with Toca Life: World
Toca Life: World is a fabulous game that allows kids to explore and create their stories. It's a digital playset where children can move characters around and create fun and exciting situations. The game promotes imaginative play and storytelling, essential elements in child development. Toca Life: World does not have any in-game purchases or third-party advertisements, making it a safe environment for kids.
Learning with Fun in ABCmouse.com
ABCmouse.com is a comprehensive digital learning resource for children aged 2-8. It offers a full online curriculum for preschool, pre-k, kindergarten, 1st grade, and 2nd grade. The game covers a wide range of subjects, including reading, math, science, social studies, and art. Children can learn through various activities such as games, books, puzzles, and songs. ABCmouse.com is an excellent tool for kids to learn and have fun at the same time.
Improving Problem-Solving Skills with Lightbot
Lightbot is a puzzle game that introduces kids to programming concepts in a fun and engaging manner. The game features a robot that kids can control by using programming logic. Lightbot helps children develop critical thinking, spatial orientation, and problem-solving skills. Although it's a game based on coding, it's designed in such a way that kids don't need to have prior knowledge of programming.
Developing Strategic Thinking with Roblox
Roblox is an online platform that allows kids to create and play games created by other users. It's a wonderful platform for children to explore their creativity and develop strategic thinking. Roblox promotes social interaction as kids can play with their friends and other players worldwide. It's essential to enable the parental controls to ensure that your child is playing in a safe environment.
Final Thoughts on Computer Games for Kids
Choosing the right computer games for kids can be a daunting task with the sheer number of games available in the market. The games mentioned in this article are not only fun and engaging but also promote learning and development in children. It's always important to monitor your child's gaming activity to ensure they are exposed to age-appropriate content. Remember, the key is to strike a balance between entertainment and education when selecting games for your kids.